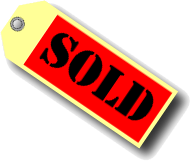 1988 Mercedes SL coupe Convertible
Asking Price : $ 12,900
Mileage : 96,369
Doors : 2
MPG : City / 17 Hwy
Exterior Color :
White
Interior Color : Black
Engine : 5.6L V8
Transmission : Automatic
Mechanical
Options
Air Conditioning
Cruise Control
Interior
Options
Power Door Locks
Power Windows
Address:

381 Mass Ave.
Lunenburg, MA 01462
Hours:

M-F 9am-5pm
Sat 9am-12pm
**Notice** While every reasonable effort is made to ensure currently listed inventories are accurately listed and still available for sale. We are not responsible for any errors or omissions contained on these pages. Please verify with dealer for availability and price.
© copyright 2014 MassAveMotors.com