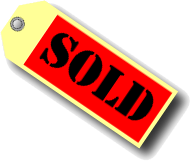 2 door roadster
Starts an runs and drives.
New inside, top, tires, breaks exhaust, rewired, older paint job that very presentable master
128" wheel base, Larger version
Only 1,938 Buick roster produced
Stored indoors whole life.
Solid car
Original pictures are from after a "farm fresh" find that has been stored for over 50 years.
Just uploaded current pictures and more at
Owner looking for quick sale, make offer, could have been at an auction.
1924 Buick Sport Master Series 50
Asking Price : $ 25,000
Mileage : 51,577
Address:

381 Mass Ave.
Lunenburg, MA 01462
Hours:

M-F 9am-5pm
Sat 9am-12pm
**Notice** While every reasonable effort is made to ensure currently listed inventories are accurately listed and still available for sale. We are not responsible for any errors or omissions contained on these pages. Please verify with dealer for availability and price.
© copyright 2014 MassAveMotors.com